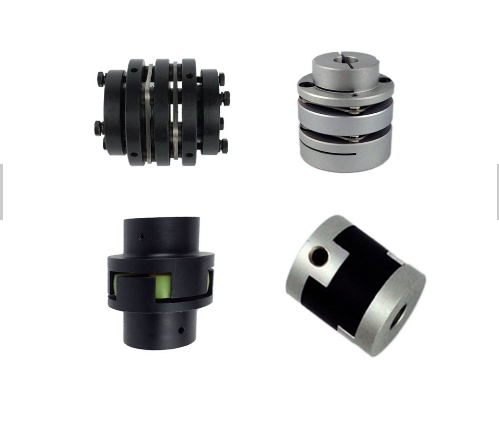 Detail Information
Coupling- HRC 90 110 130 150 180 230 280 Coupling  HRC Coupling Dimensions
Short pitch transmission Chains Specifications
Size

Manufacturer of standard and custom roller chains. Suitable for aging, stress relieving, heat treating and powder coating applications. Aerospace, automotive, military, energy, composite, pharmaceutical and various other industries served. Turnkey systems integration and most items available in stock.

Common Dimensions
Type  F&G
Type  B
A
B
E
F
G
Bosh size
Max bore
C
D
J
Bore Dia's
Screw over
C
D
mm
ins
70
69
60
31
25
18
1008
25
1″
20
23.5
29
32
24.3
0
M6
20
23.5
90
85
70
32
30.5
22.5
1108
28
11/2″
19.5
23.5
29
42
38.4
0
M6
26
30
110
112
100
45
45
29
1610
42
15/8″
18.5
26.5
38
55
42.5
0
M10
37
45
130
130
105
50
53
36
1610
42
15/8″
18
26.5
38
60
55.6
0
M10
39
47.5
150
150
115
62
60
40
2012
50
2″
23.5
33.5
42
70
60.7
0
M10
46
56
180
180
125
77
73
49
2517
60
21/2″
34.5
46.5
48
80
65.8
0
M10
56
70
230
225
155
99
85.5
59.5
3571
75
3″
39.5
52.5
55
100
80
48
M12
77
90
280
275
206
119
105.5
74.5
3525
100
4″
51
66.5
67
115
–
60
M16
90
105.5
Product Information
HRC Coupling
· Installation is quick and easy without special tools required, only a hexagonal wrench is needed
· Maintenance is virtually eliminated without lubrication required
· The electro metric element allows HRC to be suitable for use in most conditions
· In the unlikely event of the flexible element being destroyed, drive will be maintained by inner action of the integrally cast driving dogs
Availability:EPG has set up a complete set of quality management system which is provided with advanced inspection and test equipment.
* Standard coupling
* OEM coupling
High Performance:
√ Strong Ultimate tensile strength
√ Perfect surface treatment
√ Durable,Flexible
Quality Assurance:
ISO9001: 2015 and GB/T24001-2016 / ISO14001: 2015.
High quality: 
√Corrosion resistance
√Durable, Robust and Reliable
√Bad condition resistance
√Lower weight–high speed
Application industries:
√Manufacturing
√Agriculture
√Building Material
√Oil and Gas
√Technology and Science
Package:
Plastic bag+Neutral box +Plywood box
Features:
1.  Flexible jaw coupling is stable and reliable, with good vibration damping, buffering and electrical insulation properties.
2.  The structure is simple, the radial size is small, the weight is light, and the moment of inertia is small, which is suitable for medium and high speed applications.
3.  It has large axial, radial and angular compensation capabilities.
4.  High-strength polyurethane spider are wear-resistant and oil-resistant, have large bearing capacity, long service life, and are safe and reliable.
5. The flexible jaw coupling does not need lubrication, and the maintenance workload is small, and it can run continuously for a long time.
high precision Chinese Manufactured transmission